About Darmstadt Toastmasters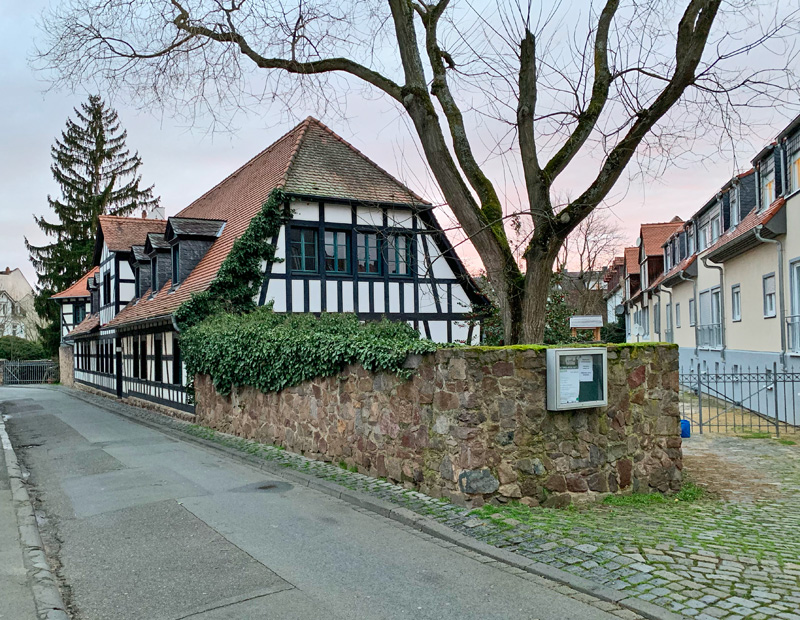 Welcome to your local Toastmasters chapter, Darmstadt Toastmasters e.V.
We've been meeting since 2003 and became an officially recognised charitable community organisation in 2020. We are a chapter of Toastmasters International.

What is a Toastmaster?
By definition, a toastmaster is a person presiding over a banquet, but our organisation is about much more than dinner speeches. Toastmasters are ordinary and extraordinary people who meet to expand and train their speaking and leadership skills through proven, structured exercises, exchanges, and competitions.
The motivation can be private or professional. Some of us just want to be prepared to proudly speak at family events; others want to drive important decisions in the boardroom or consistently make colleagues laugh. We provide a space and curriculum to pursue all these goals and more.
Willkommen bei Deinem lokalen Toastmasters Chapter, Darmstadt Toastmasters e.V.
Wir treffen uns seit 2003 und sind seit 2020 ein offiziell anerkannter gemeinnütziger Verein. Wir sind ein Ortsverband von Toastmasters International.

Was ist ein Toastmaster?
Per Definition ist ein Toastmaster eine Person, die den Vorsitz bei einer Mahlzeit führt. In unserer Organisation geht es aber um viel mehr als nur um Tischreden. Toastmasters sind gewöhnliche und außergewöhnliche Menschen, die sich treffen, um ihre Rede- und Führungsfähigkeiten durch bewährte, strukturierte Übungen, Austausch und Wettbewerbe zu erweitern und zu trainieren.
Dabei kann es um die verschiedensten privaten oder beruflichen Motive gehen. Einige von uns wollen einfach nur bereit sein, bei Familienfeiern mit Stolz eine Ansprache halten zu können; andere wollen wichtige Entscheidungen im Sitzungssaal vorantreiben oder Kollegen immer wieder zum Lachen bringen. Wir bieten einen Raum und ein Curriculum, um all diese Ziele und mehr zu verfolgen.
The Toastmasters Approach
If you're new to Toastmasters, you'll probably first notice the format of our meetings that provides ample time for both prepared and impromptu speeches and constructive feedback via evaluations.
Besides the communication aspect, the aspect of leadership is also an important part of Toastmasters. As new Toastmasters learn and grow, they start to encounter the leadership aspects of effective communication. Just as leadership is prevalent throughout daily life, Toastmasters leadership can take the form of club officer positions but also encompasses speech evaluations, personal or professional special projects, networking, and mentoring opportunities. The friendly Toastmasters approach lets you grow at your own pace and take on leadership tasks or exploration in a totally personalized journey.
Der Ansatz von Toastmasters
Wenn Du neu bei Toastmasters bist, wird dir wahrscheinlich zuerst das Format unserer Treffen auffallen. Unser Meeting Ablauf bietet ausreichend Zeit für vorbereitete und improvisierte Reden und konstruktives Feedback durch Evaluierungen.
Neben dem Kommunikations Aspekt ist auch der Aspekt der Führung bei Toastmasters präsent. Wenn neue Toastmaster lernen und wachsen, entdecken sie die Führungsaspekte, die mit einer effektiven Kommunikation einhergehen. Genauso wie Führung im täglichen Leben durch verschiedene Aspekte gelebt werden kann, kann bei Toastmasters Führung durch ein urch Reden die Evaluation von Reden, Sonderprojekte, durch ein Ehrenamt, Networking und/oder durch unser Mentoring Programm gelebt werden. Der Ansatz von Toastmasters ist dabei sehr ungezwungen, sodass Du in deinem eigenen Tempo lernen und falls Du das möchtest auch Führungsaufgaben übernehmen kannst. Es ist Deine ganz persönliche Reise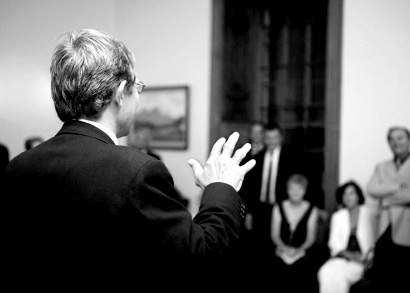 Toastmaster Markus
I joined Toastmasters for the opportunity to work on my presentation skills. I stayed with Toastmasters because they give me the opportunity to permanently develop my leadership skills. Together with the exchange with other Toastmasters from all over the world a unique combination.
Your First Speech and Beyond
Your Toastmasters journey will depend on your existing skills and goals. We usually encourage new members to jump right in with some introductory speeches and meeting roles to get a feeling for their skill level and objectives. Members deliver speeches on familiar and unexpected subjects.
As a bilingual club, we invite speakers to choose the language that best suits them, and an average evening features speeches in both English and German. Club business and meetings, however, are often conducted in the most mutually agreeable language for the audience. Our average member is working on a speech or two at any given time. It's easy to get on our schedule, and we make additional opportunities to meet demand.
Deine Erste Rede und Mehr
Deine Reise mit Toastmasters hängt von Deinen Fähigkeiten und Zielen ab. In der Regel ermutigen wir neue Mitglieder, direkt aktiv mit ein paar ersten Reden und Rollen innerhalb der Meetings einzusteigen, um so ein Gefühl für die eigenen Fähigkeiten und Ziele zu bekommen.
Die Mitglieder halten Reden zu bekannten und unerwarteten Themen. Als zweisprachiger Club laden wir die Redner ein, die Sprache zu wählen, mit der sie sich wohler fühlen, es werden sowohl Reden auf Englisch aber auch auf Deutsch gehalten. Die meist gesprochene Sprache ist aber Englisch.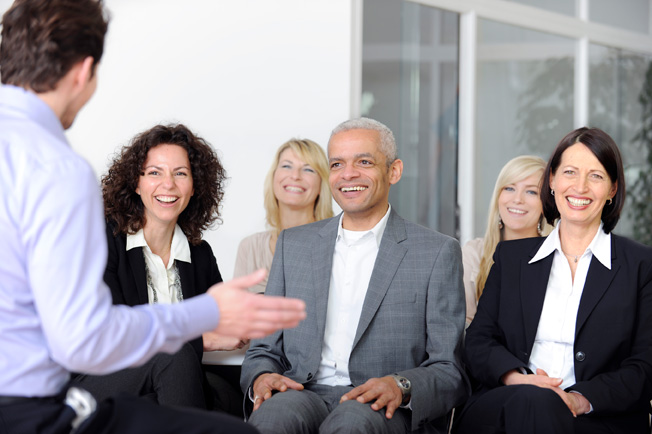 Toastmaster Franzi
Toastmasters Darmstadt bietet mir die Möglichkeit, auf gleichgesinnte und wachstumsorientierte Menschen zu treffen. Für mich bietet sich damit die Chance auf lebenslanges Lernen, während ich gleichzeitig Kontakte mit den verschiedensten Menschen knüpfen kann.